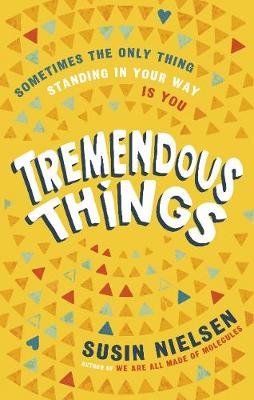 By Author / Illustrator
Susin Nielsen
Genre
Real life
Age range(s)
14+
Publisher
Andersen Press Ltd
ISBN
9781839130618
Format
Hardback
Expected
03-06-2021
Synopsis
Wilbur has spent his teens being bullied and now he's sure he's nothing but a loser: his best friend is 85 years old, and his only talent is playing the triangle in the school band. Things start to look up when a mix-up with the French exchange programme results in Wilbur being assigned a girl to look after – an amazing, sophisticated, beautiful French girl called Charlie. Wilbur is sure he's in love, and his sometime friend Alex has a plan to give Wilbur the makeover that will get Charlie to love him back. But the course of true amour never did run smooth . . .
Reviews
Katrina
Wilbur writes an embarrassing letter to his future self and Tyler (a school bully) finds it and puts it on Social Media. Wilbur becomes a laughing stock at school. Forever labelled a freak, he begins to write poetry and befriends his elderly neighbour, Sal. With few other friends, Wilbur hopes the French exchange student he is due to host will become his friend. But Charlie is a girl!
Unrequited first love and an exchange trip to Paris - with some funny but embarrassing moments - follow, but these together with his growing friendships help Wilbur learn more about himself, and develop confidence.  There may even be romance on the horizon after all, closer to home than he thought.
I enjoyed the positivity and message in this book. Being confident in yourself, just as you are. Loving yourself, and building on the good things. Wilbur is relatable as a teenage boy and the embarrassing, cringeworthy moments add a lot of humour. The book has great LGBTQ rep with gay characters and same-sex parents.
PSHEE links - Bullying, Friendships, Body Confidence, Self-Esteem, Puberty, Consent.
288 pages / Reviewed by Katrina Waldron, school librarian
Suggested Reading Age 14+
Other titles