Bloomsbury Young Readers' series
Posted on Monday, August 23, 2021
Category: Reading Resources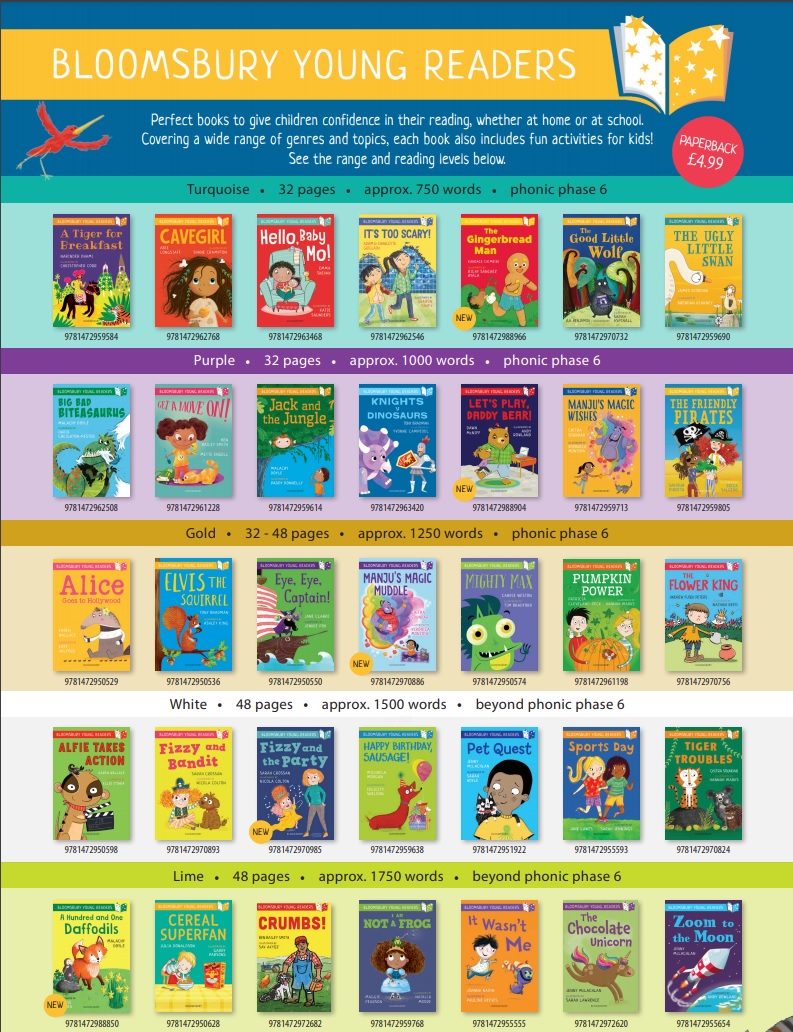 Bloomsbury's new Young Readers series of banded books is designed to help children grow in confidence as readers. We asked three teachers how useful the books are for homes and schools.
Bloomsbury Young Readers is a range of book-banded stories by brilliant authors including Chitra Soundar, Sarah Crossan, Jenny McLachlan and Ben Bailey Smith. The books include colour illustrations and inside cover notes to help children get the most out of stories, and the series is aimed at both families and schools. To complete the package, there are online guided reading notes written by the Centre for Literacy in Primary Education (CLPE), available here. 

ReadingZone asked teachers Lucy Newton, Maria Aldred and Lizi Backhouse to review the books and the Bloomsbury Young Readers series for us. This is what they told us:
1. What are your first impressions of the series?
The books look colourful and have child-friendly illustrations on the covers, says teacher Lucy Newton. "Each book has a short blurb on the back which is clearly age-appropriate for the level of readers who will be able to enjoy the books." She also liked the clarity each book gives about the author and illustrator as these are "always good for early readers who are learning about texts and the way they are put together".
Another of our reviewers, teacher Maria Aldred, liked the fact that the covers include suggestions and pictures of other books in the series that readers can also try. "There are some super suggestions and some more books with the same characters too!"
But while the covers are bright and interesting, it is really once you open the books that the series begins to stand out, says teacher Lizi Backhouse.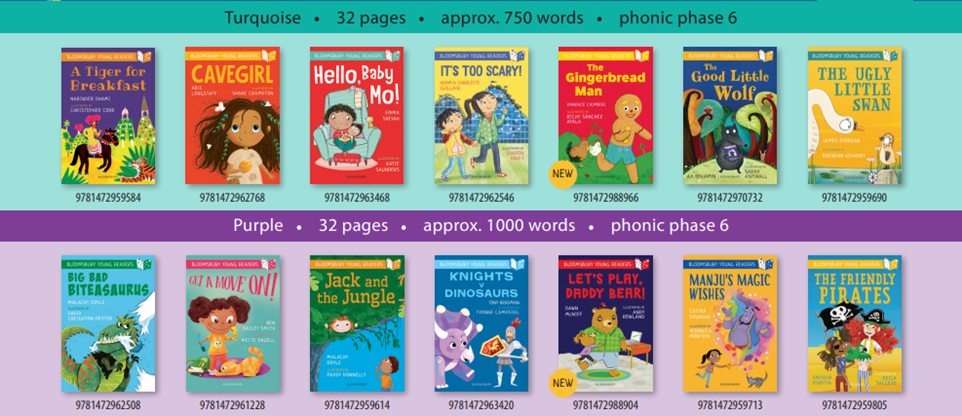 2. How well are the books laid out for early readers?
Very well, says Backhouse. "The books use a large, clear font and I love that the purple book band level one is split into chapters still. They feel like grown up books without being over complex or tricky which would put off any reluctant readers."
She also points to "clear progression" between the book bands. "I like how the pages vary in text layout too - it's not all text at the top or bottom, there's a real mix."
"Each page is filled with colourful illustrations and has no more than a couple of sentences on," Newton adds. "This creates a great balance for children who are building their reading fluency and stamina. It also gives children the chance to use the illustrations as clues towards decoding any difficult parts of the text."
While most of the text is decodable, there are some tricky words and some ambitious vocabulary which may need exploring further, Aldred adds. "There is challenge in each book and the stories are interesting and fun!"

3. Is the text levelled appropriately for early readers?
"The texts are simple but not easy," says Backhouse. "The stories help to build many of the varying skills that reading requires."
Each story includes a good range of vocabulary to begin to push children's understanding of other terms and definitions without being too far out of reach, adds Newton. "Because the text is large, clear and set out with no more than a couple of sentences on each page, early readers won't feel overwhelmed."
Stories like Manju's Magic Muddle (Gold band) and Fizzy and the Party (White band) cover all the phases in phonics but are more challenging with the vocabulary, grammar and punctuation in each story, says Aldred. "There is definite challenge and progression in each of the book bands."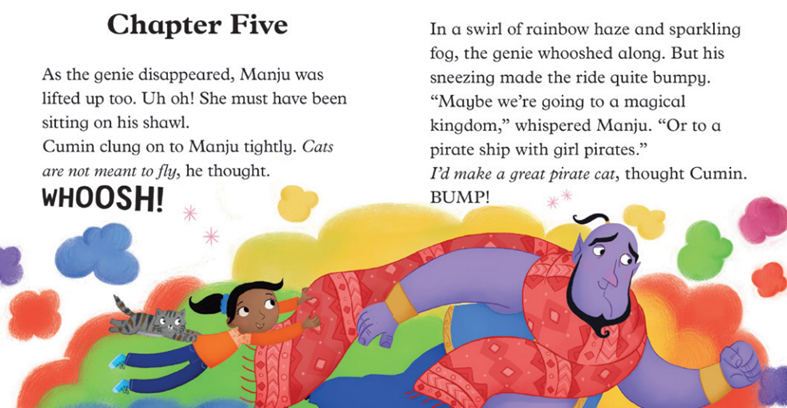 4. What about the quality of storytelling?
The stories all have enough elements of everyday life to enable most children to relate to the stories, or to use inference skills to decipher them, says Backhouse. "The sentences are well constructed, and there's a good range of punctuation and range of vocabulary beyond simple adjectives and verbs," she adds. "There's enough detail to make the stories interesting without making it hard for early readers to follow the sense."
All the stories have links to the real world to allow children to use prior knowledge of the world around them as a way in to reading the stories, says Newton, while Aldred found that each book brought about opportunities for discussion and challenged thinking when she shared them in class.
"The children enjoyed the variety of characters and loved that the Gingerbread Man story had an alternative ending, for example," said Aldred. "Let's Play, Daddy Bear was a lovely story about a different kind of family, which is good to use with young children. The children also loved Manju's Magic Muddle and the mishaps the genie had! Fizzy and the Party also showed that everyone can have fun regardless of their age."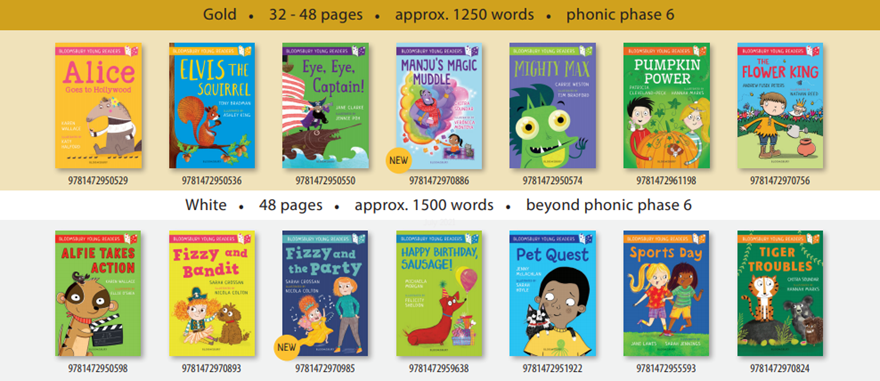 5. Are there activities to support comprehension?
Inside the front and back cover are suggested activities; those in the front are aimed at parents and include tips for throughout the story, words to look at and discussion ideas to get them tuned into the book, says Backhouse, while the inside back cover includes questions that reflect on a child's understanding of the story, a 'word hunt' task and another 'creative idea' linked to the book.
The first page 'Tips for Grown Ups' has some great ideas to support discussion with parents who may be unsure of how to develop their child's comprehension skills during reading, says Newton. These include making predictions, defining key vocabulary and linking topics to the real world using probing questions such as how and why.
The Fun Time activities at the back of the books, meanwhile, are "a brilliant addition to support comprehension", says Aldred. "There are some questions which ensure retrieval of the story and time to explain what has happened and to give personal responses.
"There are also some deeper thinking opportunities for children to explore as well as drawing and have a go activities. This supports comprehension and understanding."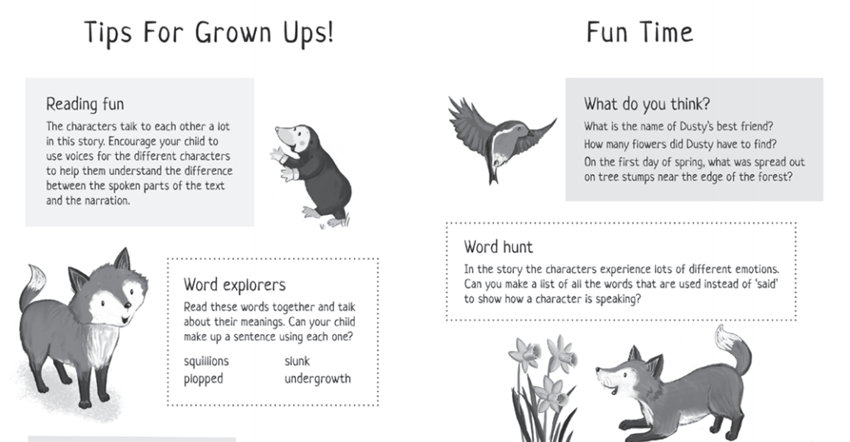 6. Would a set of the books be a useful addition to classrooms and / or homes?
These Bloomsbury Young Readers would definitely be useful at school and at home, says Newton, as they will support developing independent reading in KS1 classrooms at school, and provide support to parents and carers at home "who may be unsure of how to help their children to develop their reading, other than just listening to their fluency. They are really clear with questions and activities to allow parents to develop their written and verbal comprehension skills.
Backhouse adds, "Some of the content is really relevant and important for children to see represented in texts, like the fact the Little Bear lives with Daddy Bear on the weekends - there'll be many children reading for whom this is a normality."
They also provide a great introduction to chapter books, for both the classroom and home use, adds Aldred. "These are lovely books and would be a wonderful addition to a Year 2 classroom. The children liked the stories, characters and illustrations and felt incredibly grownup reading chapter books! "
In all, says Newton, this is "a great series of books for developing early readers' skills at home and school!"

The Bloomsbury Young Readers' series is available now (£4.99 per title). Download the full leaflet here