Schools shadow the CLiPPA 2022 poetry award
Posted on Tuesday, May 17, 2022
Category: News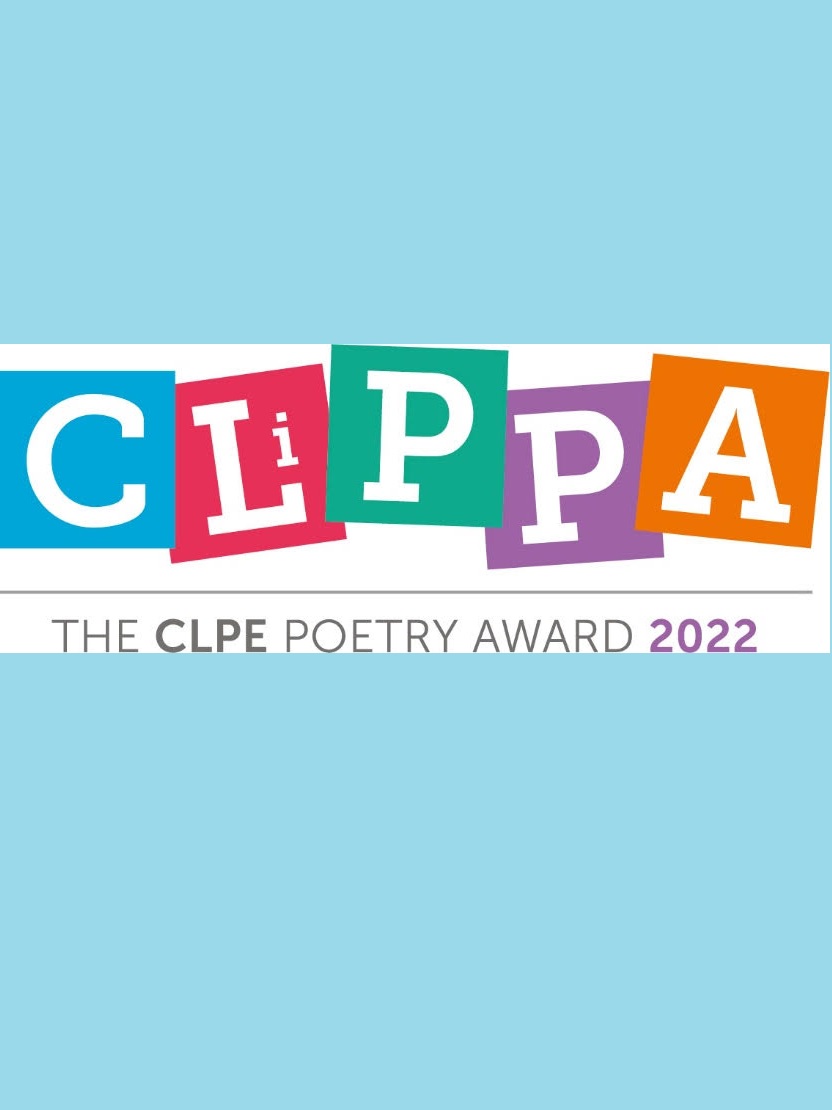 The schools shadowing scheme for the 2022 CLiPPA poetry award is now underway. Schools can access free poetry teaching resources provided by CLPE.
As well as celebrating outstanding poetry, the CLiPPA encourages schools to explore the shortlist with their pupils through its Shadowing Scheme, each year prompting poetry performances in hundreds of classrooms across the UK.
As part of the shadowing scheme, CLPE provides free teaching resources and videos to support the teaching of poetry in classrooms over a three week period.
All schools participating in shadowing the awards can enter videos of their children's poetry performances. One performance of each shortlisted poetry collection will be chosen as the winner.
Schools can now Register for the Shadowing Scheme.
Access free teaching resources for the shortlisted books
Shadowing Scheme Key Dates:
4th May - 16th May - Register your interest in the Shadowing Scheme.
17th May - Shadowing Scheme begins  Free, three-week teaching sequences are made available by CLPE to use in your class to allow you to shadow the shortlisted books. You can also enter videos of your students' poetry performances to CLPE's shadowing competition.   
15th June - Shadowing Scheme closes. Poetry performances must be submitted by this date.
8th July -  CLiPPA Award Ceremony 2022. Winning Shadowing Schools will get the chance to perform on the Queen Elizabeth Hall stage in London.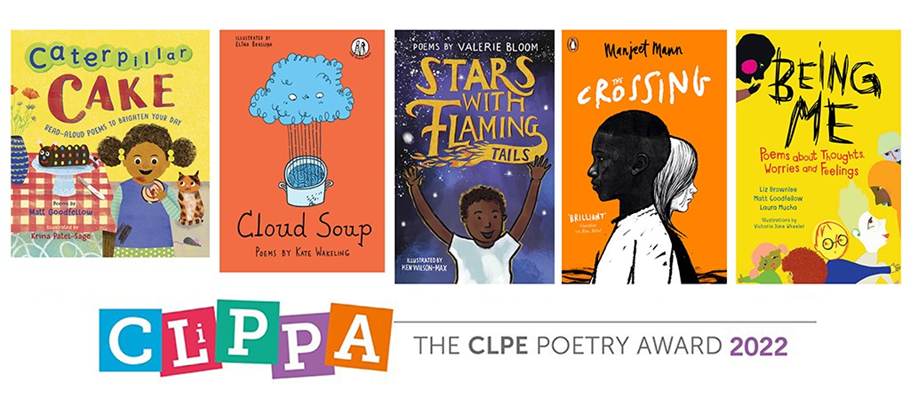 CLiPPA Shortlist 2022
Stars with Flaming Tails by Valerie Bloom, illustrated by Ken Wilson-Max, Otter-Barry Books.
The judges called this a lively demonstration of how children's poetry can move from the personal to the planetary, the surreal to the scientific, laugh-out-loud to stop-and-think, in a breath.
Being Me: Poems about Thoughts, Worries and Feelings by Liz Brownlee, Matt Goodfellow and Laura Mucha, illustrated by Victoria Jane Wheeler, Otter-Barry Books.
The judges said: Being Me weaves three distinctive writing voices with a deft and witty illustrator's eye to give young readers words and images to help them map all angles of their inner lives.  
Caterpillar Cake by Matt Goodfellow, illustrated by Krina Patel-Sage, Otter-Barry Books.
The judges said: Caterpillar Cake shows that we can bring subtlety and scope to the youngest reading ages by the power of reading aloud, not just hearing but feeling the words on your tongue.
The Crossing by Manjeet Mann, Penguin.
The judges said: The Crossing combines the narrative reach of a novel and the line by-line impact of poetry to tell the most urgently contemporary of stories in personal voices we cannot ignore.
Cloud Soup by Kate Wakeling, illustrated by Elina Brasliņa, The Emma Press.
The judges said: Cloud Soup whirls its readers deep into the play of the imagination so effortlessly that we barely notice how much we are learning about the craft, the thrilling possibilities, of poetry.