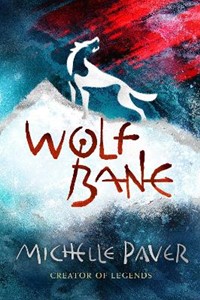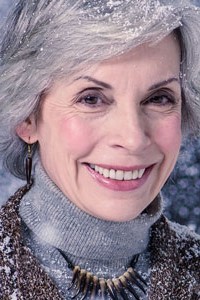 About Author
Wolfbane, the ninth book in the Chronicles of Ancient Darkness series, brings to a close the internationally bestselling series that began with Wolf Brother.
Michelle Paver was born in Malawi and came to England as a child before studying Biochemistry at Oxford University. She went on to become a partner in a City of London law firm before turning to writing after her father's death.   Michelle is best known for her prize-winning, million-copy-selling Wolf Brother series for children, and for her painstaking and meticulous method-approach to researching her novels, with treks to Siberia and the Arctic North, exploration of ice caves, swims with killer whales and meals of whale meat and roseroot regular fare.
Twitter: @MichellePaver
Instagram: @michelle.paver
www.MichellePaver.com
Interview
Wolfbane (Zephyr Books)
November 2022
Wolfbane, the final adventure in the bestselling Wolf Brother series by author Michelle Paver, and now available in paperback, takes us back to the Stone Age where we rejoin Torak, Renn and Wolf in an adventure that brings a dangerous confrontation with a powerful demon.  We asked Michelle Paver to tell us more about her new book, how she researches her adventures and whether this really is the final book in the Wolf Brother series.
Q&A with Michelle Paver
1. For those who don't know the series, where and when are the Wolf Brother books set?
The Wolf Brother books are set 6,000 years ago in the Stone Age: that's after the Ice Age, but before farming spread to northern Scandinavia. And Scandinavia is where the stories take place, mostly in the vast Forest which at that time covered the whole of northern Europe. (Although I've changed mountains and rivers to suit the stories; and I've found that readers all over the world tend to site the stories in the forests of their own countries - which is something I really like.)
As this is the Stone Age, my hero and heroine, Torak and Renn, are hunter-gatherers. They don't have writing, metals or the wheel - but they don't need them, they're superb survivors. They know all about the animals, plants, trees and rocks around them, and they respect them, because they depend on them for their very existence.
Over the years I've found that this self-sufficiency and respect for the natural world has resonated strongly with readers of all ages. And of course it also helps that parts of the story are told from Wolf's point of
view: through his eyes and ears and nose!

2. How did you feel when you sat down to write Wolfbane, the ninth and final book in the Wolf Brother series?
Starting the last book was a bit daunting: could I bring the story of Torak, Renn and Wolf to a satisfying conclusion? Could I make the ninth and final book - and yes, it is definitely the last - up to the same standard as the others? I think I've managed to carry it off, and of that I'm very proud.

3. Can you tell us about your new book, Wolfbane?
WOLFBANE starts at the end of winter: a perilous time when frozen rivers are beginning to break up. Wolf finds himself adrift on an iceberg, heading out to Sea. He's far from Torak and Renn and the rest of the pack, and what's more, an ice demon is after him, bent on eating Wolf's souls.
Torak and Renn must rescue Wolf before the ice demon can find him. Their journey takes them across the Sea, to the mysterious Seal Islands - where they encounter incredibly tangled forests, haunted caves, and one of the strangest clans they've ever met.

3. Why is this book called Wolfbane, and what gave you the idea to use it in this novel?
I don't want to give too much away, but wolfbane is another name for aconite, a deadly plant which has been used in the past by traditional people such as the Ainu and Inuit to stun or kill whales and walruses. Since Wolf is in in deadly peril in this story, it just seemed the perfect title.

4. You already have a huge knowledge of this era and indigenous traditions; did you still need to research any subjects in order to write Wolfbane?
Oh yes, there is always further research that needs doing for these books. For instance, how exactly was wolfbane (ie aconite) used by hunter-gatherers? What does raw seaweed taste like? What happens to a frozen coast when spring comes? And how exactly do leeches suck blood? These are some of the things I had to look into for Wolfbane.

5. Can you tell us about the settings in Wolfbane and how you developed this world?
The settings for the story are maritime. For the icy coast of the Forest, I explored Arctic Norway in winter, observing all the different ways in which ice forms and breaks up, and getting ideas for how Wolf deals with this. For the Seal Islands where most of the story is set, I explored the remote islands of Haida Gwaii in British Columbia, and Alaska's Inside Passage. Bushwacking in the Alaskan rainforest of the coast gave me the idea for the incredibly tangled forest on Kelp Island. But of course I adapted everything to fit the story - and I added a hot spring or two from some I'd come across in Siberia!

6. Are the Kelp people in Wolfbane based on any existing indigenous groups you have met in your travels, or through your research?
Luckily, there's no end to the imaginativeness and variety of hunter-gatherer customs and beliefs worldwide, and I got lots of idea for the Kelps from the First Nations of the Pacific Northwest, particularly the Haida, Tlingit, and Coast Salish people. For instance, their idea of covering their skin in red ochre; and constricting their babies' heads to make them narrower, which some tribes saw as a sign of beauty. Also, there were little details, like using a pair of clam shells as tweezers, to pluck your eyebrows!

7. Looking back at the final three novels, were you exploring Torak and Renn's 'inner demons' in these books, as much as the demons they face in the outer world?
Torak and Renn had so many adventures in the first six books - and they grew up, going from age twelve to fifteen - that there were bound to be emotional repercussions for them. It's been great to get the chance to explore these in the last three books. For instance: Renn's feelings about her mother, and the mental and emotional implications of Torak's spirit walking. I was also very glad that I could develop the character of Dark, and fulfill the plans I'd had for him when I introduced him in Ghost Hunter (Book 6). In that book there wasn't room to do as much as I wanted with him, so it was lovely to bring his story to what I think fans will find a satisfying conclusion in WOLFBANE.

8. Other than great adventures, what would you like your readers to take from this final trilogy in the Wolf Brother books?
I never write with a "message", and it's completely up to readers to take what they like from these books. If they enjoy them as simple adventures, that's great. If they like the evocation of the natural world, and the closeness of Torak and his people to that world, that's great too.

9. As an author, and with nine books in the series, is it hard to 'let go' of your characters? Who was it hardest to say goodbye to?
It was hard when I finished the sixth book, Ghost Hunter. But when I finished Wolfbane, it just felt right. I also felt a huge sense of accomplishment that I'd done justice to Torak, Renn and Wolf, and given them a good send-off.

10. Are you tempted to write any other books set in the Stone Age? 
I've no plans to return to the Stone Age - and right now, I'm out of ideas. I think the pandemic has had a lot to do with that. However, here's hoping that will change soon!

11. Where and when do you prefer to write?
I write in my study, at a Victorian desk overlooking Wimbledon Common.  Mornings are definitely my best time.

12. You have done so many research trips for the Wolf Brother books - has that come to an end, or do you have any other travels planned, for research or pleasure?
I haven't been anywhere for the past two years because of the pandemic, and with an elderly mother to care for, I've no plans for long-haul travel - which in any event I've cut down on, to limit my carbon emissions. Having said all that, I would love to spend a couple of weeks in Norway. Scandinavia is my go-to destination.
Author's Titles