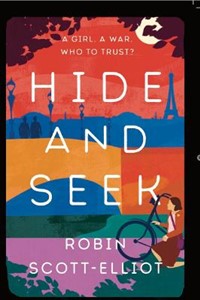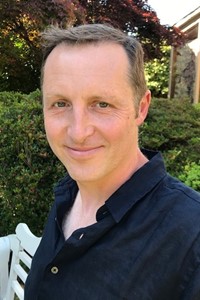 About Author
Scottish born author Robin Scott-Elliot's latest historical fiction novel, Hide and Seek, takes us to wartime Paris. It follows his two earlier books, The Tzar's Curious Runaways and The Acrobats of Agra.
Robin, who lives in Dunbartonshire, began his career as a sports journalist with The Independent but he has also worked for the BBC and ITV, including covering the Paralympics for The Independent, which he called a 'life-affirming experience'.
He always dreamed of being a writer, so quit his job three times. It was Robin's daughters who encouraged him to start writing for children after the family moved from London back to Robin's homeland. Robin's fascination with Russian history and Peter the Great's real-life Circus of Curiosities inspired him to write his critically acclaimed debut children's novel The Tzar's Curious Runaways.
You can follow Robin @RobinScottEllio
Read an extract from Hide and Seek
Interview
Hide and Seek  (Everything with Words)
August 2021
Robin Scott-Elliot's latest novel, Hide and Seek, gives a glimpse into life in Occupied France during WWII and the risks taken by children as well as adults in the Resistance. Hide and Seek, which was partly inspired by a reading of The Diary of Anne Frank, follows one child, Amelie, and is a powerful and chilling story of growing up under Occupation during this devastating war. Robin Scott-Elliot tells us more in this video from the author:
Q&A with Robin Scott-Elliot
1. What was your journey into writing for children? Do you do other kinds of work, too?
I've always worked in words. I was a sports journalist for 20-odd years, writing for the Sunday Times, the Independent, the i and the Evening Standard and was lucky enough to cover events around the world. When I was a boy I loved writing and I loved sport so this was my ideal. Journalism is very different from writing novels, a sprinter compared to a distance runner, but it taught me how to use words, the importance of pace in a story and above all, how much I enjoyed writing.
It wasn't until my children, Iona and Torrin, came along that I ever thought of trying to write for children. I was waiting (in vain) to hear back from agents about an adult novel and promised the girls I'd write something for them in the meantime. Something clicked. I loved doing it - I've always loves adventure stories and that's what I try to write. I see what I write as being for anyone, whether you're 10 or 100, grandchild or granny.

2. What makes an idea one you want to develop into a novel?
I've a long list of ideas in my notebook (I love a notebook!). Every now and then I collect them on my laptop, each about a paragraph and decide which appeals at that moment. It's nothing more than a hunch I suppose. Sometimes they don't go anywhere - I'll begin my research and realise this isn't going to work.

3. Why do you enjoy writing historical fiction, with links to real events or characters?
History was my favourite subject at school. There's always something new to discover, an event or a person - it was reading about Peter the Great that gave me the idea for my first book, the Tzar's Curious Runaways. For the Acrobats of Agra I found one line in an old history book about a French travelling circus caught in the Indian Rebellion and was away.
When you find a corner of history to set your story, half the job is done for you! You've ready-made characters to support the ones you dream up and real events to put your made-up characters into. Maybe I'm just a lazy writer!

4. What inspired this story of a young resistance fighter in war-torn Paris?
This is a story I've wanted to write for a long time but was almost scared to in case I messed it up! It goes back to reading the Diary of Anne Frank when I was a teenager growing up in Belgium and Holland. Like France, they were occupied during the war and I used to wonder what it would have been like to grow up in that time - as our older neighbours would have. That's part of my fascination with history… imagine being in that time. How would you react? Would you be brave enough to be an Amelie in Hide and Seek? Very few of us would.

5. Why did you choose Paris as your setting?
Paris was the most famous city occupied by the Nazis. It's iconic so I find some of the most quietly striking images of the war - of defeat and victory - are of German soldiers or Nazi flags in Paris. There's one picture I saw of a French policeman, in traditional kepi and cloak, saluting German soldiers strolling past the Eiffel Tower. It's a simple but chilling image. Paris was a centre for both the occupation and the Resistance so is the ideal setting for my story.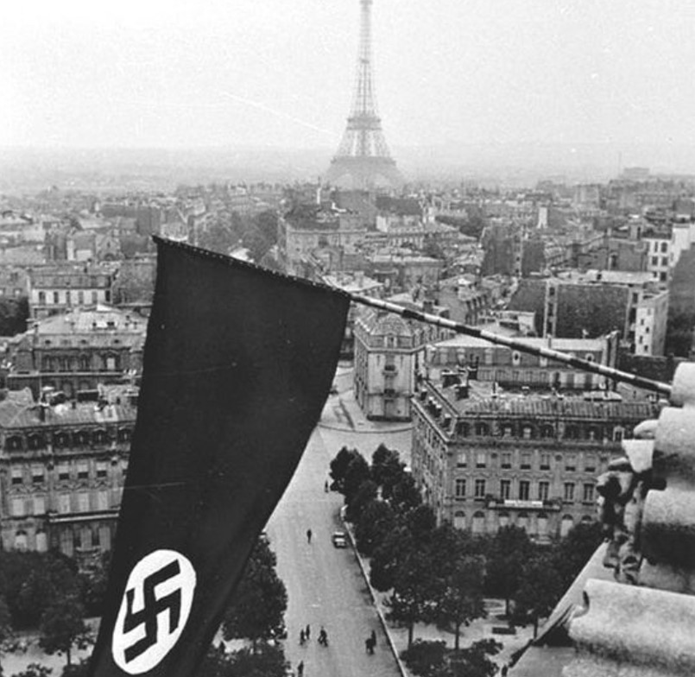 6. How much research did you need to do into the training for wartime spies, resistance and wartime Paris before you could write the book? 
Plenty. I knew a certain amount about the Resistance and the British spy agencies because it's an area that's always interested me, both as history and fiction. I love doing research - if I see a rabbit hole I'm off down it. I end up meandering away from the subject but then it does lead to unexpected discoveries. Like finding out Gavin Maxwell, who later wrote Ring of Bright Water - one of my favourite childhood books, was an instructor at one of the 'spy schools' in Scotland. They'd also use former - or perhaps 'resting' - cat burglars and safe crackers as instructors.
The level of detail put into preparing agents was incredible, nothing was too small. In France, buttons were sewed onto coats differently; that had to be copied. Then they would put clothes through vacuum cleaners to age them. But potentially fatal mistakes were still made - one agent dropped into France, caught his first train and a woman said to him: "Those are English shoes, aren't they?"

7. How did Amelie's character develop?
I read Last Witness by Svetlana Alexievich - it's a collection of memories from people who were children during the war. The voices are from the former Soviet Union and at times barely readable, such is the horror of their experiences. It was from this that I took the idea of childhood being suspended for the war, and by the war. This is what happens to Amelie. To begin with she's playing her favourite childhood game, hide and seek, with her family. Then it is hide and seek with the Germans and it's no longer a game and she can no longer be a child.
But, of course, she still is. There are times when she feels that and times when she misses her mum so much it hurts. Part of the idea for Amelie, and how she survives, is that for much of the war she's not Amelie - she's given cover names and uses them to help her be someone else while there's an enemy to be confronted. There are times when she longs to go back to being Amelie again, but will she ever get to?

8. Was it difficult to chart some of her experiences when writing for children?
My first thought was to say yes. For Resistance fighters, capture or betrayal meant a terrible end, and they lived with that fear every hour. Then there's the broader element of the Holocaust that lurks in the background of Amelie's story. But actually it wasn't - so the answer's no. I wrote without thinking about disguising the terrors that are never far away from Amelie during her war.
You have to be honest with your readers. The ending to a story like this cannot tie everything up with a ribbon. Amelie's a child hurled into an adult world, at a time when the adult world has never been worse. That has to be present throughout the story but hopefully I've managed to do it subtly. I want people to finish the book and want to find out more about children in the war, the experiences of young resisters, the agents that dropped into France who were only a little older and, in particular, Jewish children's experiences and the Holocaust. These memories need to be handed on.

9. Were there parts of the book that were particularly challenging to write?
Again, I was going to say yes, but actually the initial story just came pouring out. I hope I've got all the historical and cultural references right - I spent a lot of time checking and re-checking (it's my fault if I haven't).
The research was actually more challenging, finding out what happened to people like Noor Inayat Khan or Andree Borrel or Sonia Olschanezky, incredibly brave young women who volunteered to resist and paid a terrible price. As part of my research, I used the Imperial War Museum's oral archive and listening to Brian Stonehouse, a radio operator, talk calmly of his memories of being in a concentration camp was chilling.
I'd like to say something about writing the ending - but can't without giving it away!

10. If you could choose to highlight two or three sentences from the book, what would they be?
As above I can't say anything about the chapter that contains my favourite sentence, spoken by Amelie, because it would give too much away. So instead I pick this:  "For much of Paris it was out of sight and out of mind. How could this be happening? The question nagged at Amelie. She asked Cecile. How? Cecile looked away. 'I don't know,' she said. Life went on."
This comes after Amelie witnesses the first large round-up of Jewish people. They were taken to the Velodrome d'Hiver and then to the camps. Much of it was carried out by French policemen on German orders, a terrible moment in French history. And life went on for those left in Paris. Most chose not to fight back, only a precious few did.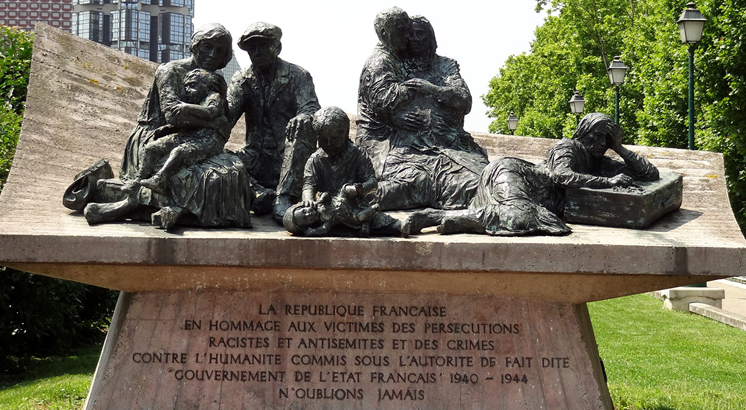 Memorial at the Velodrome d'Hiver
11. What would you like your readers to take from the story?
I'd like them to be inspired by Amelie, and I'd like them to be interested enough by her story to look up more about it. As I said above, we've a duty to remember what happened, to remember these people and to make sure those who come after us remember too. Our history is important, and remembering it is important for shaping the future.

12. When and where do you prefer to write? What are you currently writing?
We've a sunroom on the side of our house. It looks over the garden so it's a peaceful place to write. I share it with my daughter's pet rabbit - sometimes I bounce ideas off her! Having worked as a sports journalist I'm used to writing anywhere and with plenty of noise - which made writing poolside during the kids' swimming lessons no bother!
I'm now working on 'Finding Treasure Island', a novel about how the great Robert Louis Stevenson came up with the idea for Treasure Island. It's told through the eyes of Sam, his American stepson - it was while on holiday with Sam in the Highlands that Stevenson dreamt up Treasure Island. One day it was raining (Scottish summer!) so Stevenson drew a map to entertain a bored Sam. 'Treasure Island,' he wrote underneath. Like Treasure Island, this is an adventure story but with a twist of truth. Did Stevenson get his ideas for Treasure Island from Sam's Highland adventures that summer?

13. Do any of your books to date stand out for you?
The favourite child question! But… I think this one, Hide and Seek. Amelie is my favourite character. Don't tell the others.

14. Are there other writers of historical fiction that you'd recommend to children? Do you also enjoy reading non fiction?
Absolutely - we're spoilt for choice today. Emma Carroll, of course. I enjoyed Lesley Parr's debut Valley of Lost Secrets. A couple of recent reads have been outstanding - Liz Kessler's When the World Was Ours and Red Stars by Davide Morosinotto, both set around the Second World War. Katherine Rundell's The Wolf Wilder is one of my favourite stories. I enjoy Ann Marie Howell's books and Lindsay Littleton. To go back to my childhood, I lost myself in DK Broster's Jacobite triology and, most of all, Kidnapped by Robert Louis Stevenson.
I read stacks of non-fiction. I'm currently in the middle of James Hunter's The Appin Murders, the story of an infamous killing in the Highlands (which pops up in Kidnapped) and its fatal fallout. It's excellent. When I was at school (in Scotland), we weren't taught any Scottish history and I've been trying to make up for that ever since.

15. What do you enjoy doing the most when you're not writing?
Reading! And swimming - I was rubbish at swimming when I was younger, now I love it. We live not far from Loch Lomond. Swimming through the loch early on a summer's morning with a couple of friends, the mountains all around you, the mist clearing off the water, is an exquisite experience. You come out feeling a better person.
Author's Titles