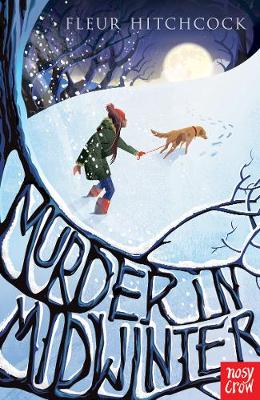 By Author / Illustrator
Fleur Hitchcock
Genre
Suspense & Thrillers
Age range(s)
9+
Publisher
Nosy Crow Ltd
ISBN
9780857636386
Format
Paperback / softback
Published
06-10-2016
Synopsis
Sitting on the top deck of a bus days before Christmas, Maya sees a couple arguing violently in the middle of a crowded Regent Street. They see her watching, she looks away, and the woman disappears. Maya goes to the police, who shrug and send her away. Then a body turns up... Now convinced she is a vital witness to a crime, the police send Maya into hiding in rural Wales. She resolves to get to the bottom of the mystery. Then the snow comes and no one can get out. But what if someone can still get in?
From the author of Dear Scarlett and Saving Sophia. "Fleur Hitchcock... has cornered the market in hard-boilers for beginners." - Alex O'Connell, The Times "A taut and exciting thriller. Fleur Hitchcock beautifully captures Maya's sense of unreality and fear as she untangles family relationships along with the mystery.
Reviews
Elizabeth
In Murder in Midwinter, a busy Christmas shopping trip on Oxford Street turns into a nightmare for Maya when she sees a man threatening a woman with a gun. Horrified by what she has seen, her family notify the police. The investigation takes a dramatic turn when a body is pulled out of the river on the Southbank. The police now have a suspect and so the man-hunt begins.
Maya's family are terrified and, following the disappearance of her sister, the police decide to move Maya to safety. The city girl finds herself living in the Welsh mountains with her aunt and obnoxious cousin Ollie. The isolated farmhouse seems like the perfect place to hide, particularly with the addition of police protection; everyone assumes she will be safe there until the culprit is caught.
Maya busies herself helping her aunt with the horses and avoiding Ollie. However Maya is uneasy and senses she is being watched. The weather turns and the family become trapped on the farm by a snow-storm, which does nothing to ease Maya's growing anxiety. A visitor to the farm house makes everyone realise that the police's suspect knows exactly where Maya is. What lengths will the culprit go to find Maya?
The action from the off is fast-paced, which I think will appeal to the boys particularly. It's full of tension which makes for a great class reader. Hitchcock's vivid descriptions mean readers will feel like they are there in the Welsh countryside experiencing the extreme weather, trying to survive the frightening predicaments Ollie and Maya find themselves in! Children will love trying to work out what exactly Maya saw that day!
This thriller had me gripped! I highly recommend it!
254 pages / Ages 10+ / Reviewed by Elizabeth Harris, Teacher
Suggested Reading Age 11+
Other titles