Michael Rosen wins CLiPPA Poetry Award 2021
Posted on Monday, October 11, 2021
Category: News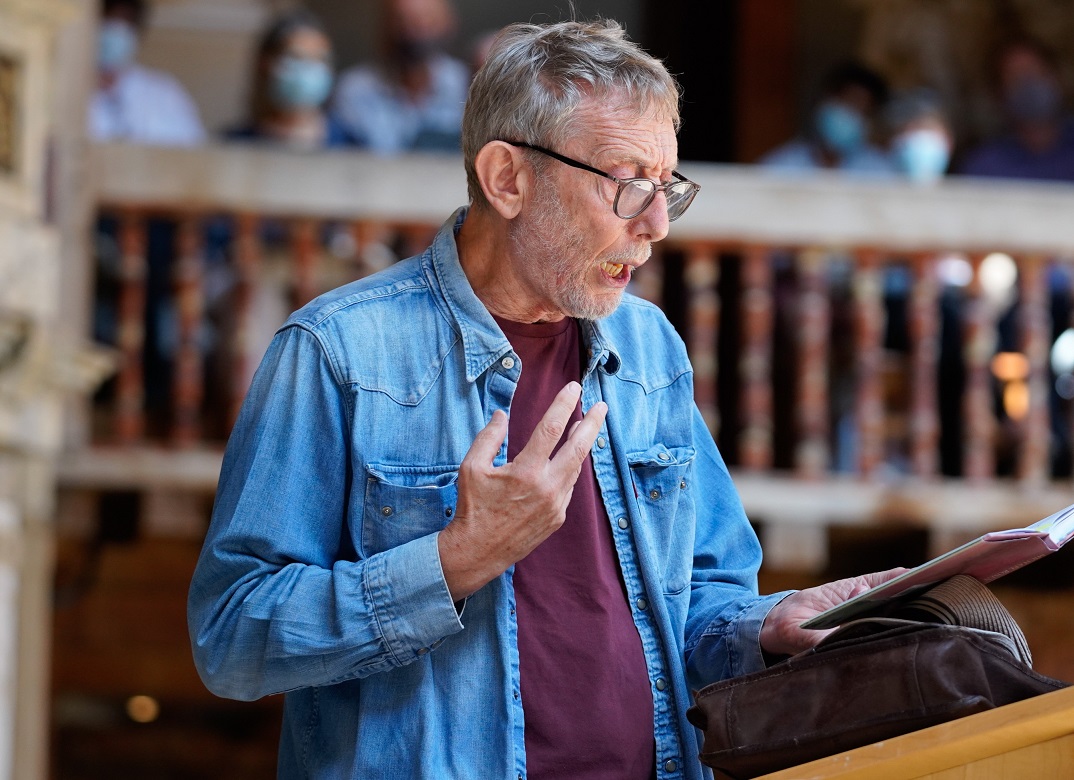 Michael Rosen has won the CLiPPA 2021 poetry award for his collection, On the Move: Poems about Migration, illustrated by Quentin Blake.
Michael Rosen was today announced the winner of the UK's leading award for published poetry for children, CLiPPA (Centre for Literacy in Primary Education Poetry Award). He receives the award for his collection On the Move, Poems About Migration, published by Walker Books and illustrated by Quentin Blake.
His win was revealed today, Monday 11October, in a live Poetry Show, part of The Times and The Sunday Times Cheltenham Literature Festival. The Poetry Show featured performances by all five shortlisted poets and they were accompanied by another former Children's Laureate Chris Riddell, who illustrated their poems live on stage. Schools are now invited to take part in the Shadowing scheme offered by CLPE, which runs the CLiPPA awards.
The CLiPPA Poetry Show will be available for schools everywhere to watch online and free of charge from Tuesday 12 October on The Times and The Sunday Times Cheltenham Literature Festival platform.
On the Move explores Michael Rosen's own past, as the son of a Polish-Jewish family growing up in London, and includes poems about his "missing" relatives, who lost their lives in the Holocaust. After these very personal poems, the book's last section, called On the Move Again, connects his experiences with migration around the world to explain that we are all, always, on the move.
2021 shortlist
As well as On the Move, anthology SLAM! You're Gonna Wanna Hear This is a joyful celebration of the young poets making their voices heard in the spoken word scene; Matt Goodfellow with Bright Bursts of Colour, a collection of vivid, often touching poems that connect directly with their young audience; Manjeet Mann for her powerful verse novel Run, Rebel; and Jane Newberry whose collection of new nursery rhymes, Big Green Crocodile Rhymes to Say and Play, will start a lifelong love of poetry.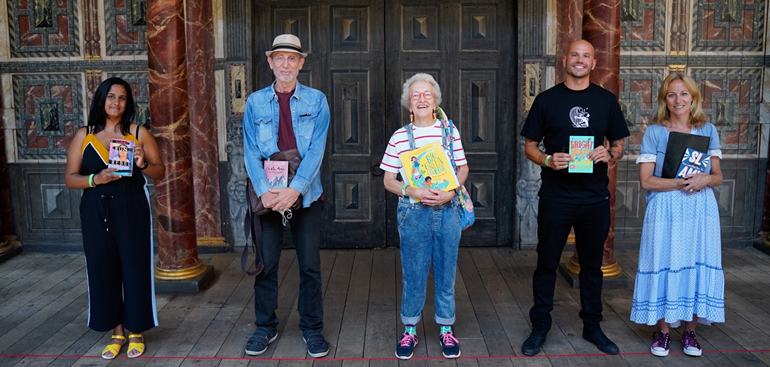 Schools are now invited to explore the poems in On the Move and the other shortlisted collections through CLPE's hugely popular Shadowing Scheme which was launched alongside the announcement of the winner.
Review
" Michael Rosen opens this powerful collection of poems about migration with these words:                                                                                'Poetry is the migrant: it travels.
Poetry is the witness: it listens.
Poetry is the survivor: it lasts.'
This unique book brings together Rosen's personal memories, family history and contemporary concerns about the plight of migrants with Quentin Blake's distinctive and atmospheric illustrations. Its impact is considerable and, surely, lasting."
Read full review by Alison Kelly
Judges' comments
Allie Esiri, chair of the judges, anthologist of the bestselling A Poem for Every Day of the Year series, says, "The very best poems are rockets which can propel us to worlds - real and imagined - that are different from our own, and maps which can guide us to better understand the emotional, social, or political terrain around us.
"The shortlist for this year's CLiPPA was extremely strong, showcasing outstanding poetry, but the judges were unanimous in choosing On the Move as the winner for the way in which it situates us, with striking immediacy, within Michael Rosen's own personal recollections of migration, and invites us to consider the plight of others forced to be on the move today. In a period in which migration is continuously reshaping our ideas of belonging, heritage and identity, this book serves as a timely - and timeless - reminder of our kinship with our fellow humans of all backgrounds for readers of all ages."
Fellow judge, Julie Blake co-founder and Director of Poetry By Heart said, "These elegantly understated poems speak of the universal experience of migration that is to be found in every family's history... This is a book to bring adults and children together to ask, "What's my history, where have I come from?"
Previous winner
Michael Rosen has won the CLiPPA once before in 2016 for A Great Big Cuddle, also published by Walker Books and illustrated by Chris Riddell, when the award was shared with Sarah Crossan for One (Bloomsbury). This year's win comes after a life-changing 18 months for Rosen, who fell ill with Covid-19 in March 2020, spending two months in a medically induced coma. He was just beginning his recovery when On the Move was published last October. His experiences are described for children in a forthcoming picture book, Sticky McStickstick (Walker Books) in which describes having to learn to walk again.
Louise Johns-Shepherd, chief executive at CLPE added, "We were extremely moved that Michael took part in the announcement of the shortlist at the Poetry By Heart ceremony at The Globe, performing in front of a live audience for the first time since falling ill and that he is here today to perform live at The Times and The Sunday Times Cheltenham Literature Festival. Michael has done so much to inspire children with a love of words and poetry and On the Move is a collection that will be read and shared for many, many years to come."
Michael Rosen receives a trophy and a cheque for £1000. As part of the prize he will also be recorded for the prestigious National Poetry Archive. The CLiPPA is delivered in partnership with the Authors' Licensing and Collecting Society (ALCS) and supported by Arts Council England.
External Link