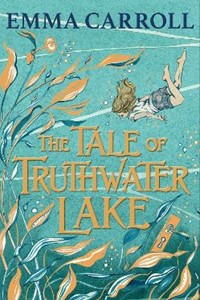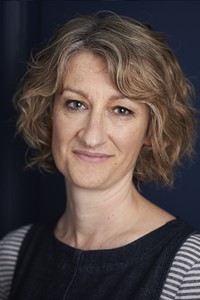 About Author
Emma Carroll's new historical fiction novel, The Tale of Truthwater Lake, is a time-slip adventure that takes us back to post-war Britain to explore a near-future and climate change.
The bestselling novelist, celebrated for her historical fiction for children, was once told by poet Ted Hughes that her writing was 'dangerous', but it took Emma Carroll 20 years of English teaching and a life-changing cancer diagnosis to feel brave enough to give her dream of being an author a try.  Her published books now include Frost Hollow Hall, The Girl Who Walked on Air, Letters from the Lighthouse and The Week at World's End. She has been nominated for and is the winner of numerous national awards including the CILIP Carnegie Medal, Young Quills and the Waterstones Book Prize.  Emma lives in the Somerset hills with her husband and two terriers. She still can't believe her luck that she gets to write for a living.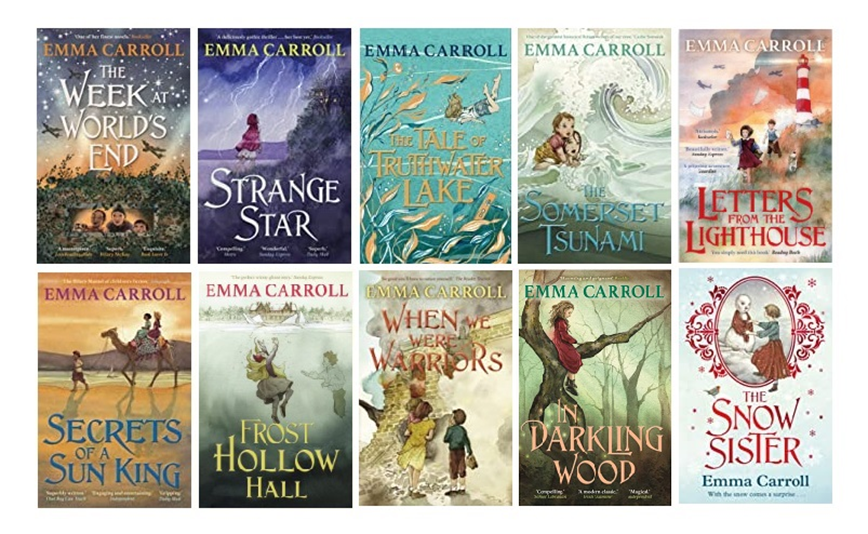 Celebrate ten years of Emma Carroll's writing with these historical fiction adventures, published by Faber Children's Books!
Interview
The Tale of Truthwater Lake (Faber & Faber Children's Books)
October 2022
Read a Chapter from The Tale of Truthwater Lake
We're celebrating ten years of writing historical fiction by author Emma Carroll and exploring her brilliant new time-slip novel, The Tale of Truthwater Lake, which takes us from a near-future affected by climate change back into the past, to post-war Britain, at a time when the country's reservoirs were being built.
Discover what happens when Polly's swim in the reservoir near her aunt's house during a long, hot, future summer, and finds herself travelling back in time, to when the villagers discover that their homes are to be destroyed to make way for the new reservoir.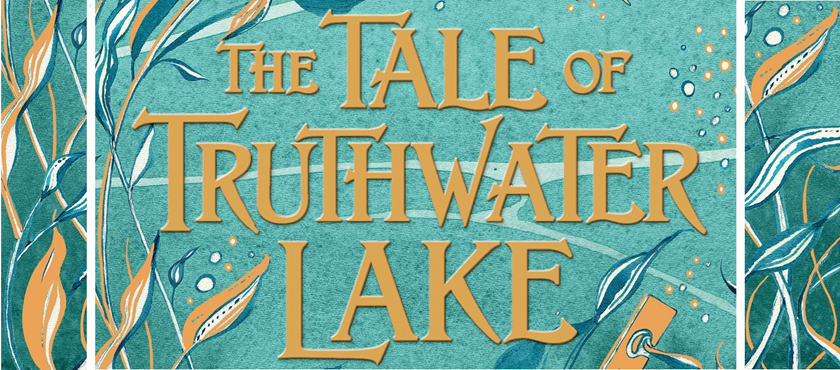 Step Back in Time with Emma Carroll

1.   Your debut children's book, Frost Hollow Hall, was published by Faber Children's Books a decade ago. How does it feel to have reached this milestone as a children's writer?
Crikey, yes, it's a bit of a shock to hear it put like that! Ten years in this business is a pretty long time. I'm so grateful to all the readers out there who made it possible for me to keep writing, and to my brilliant agent Jodie Hodges and my publisher, Faber Children's, who both took a bet on me and have helped me build a career. Each time a new book comes out I still have those debut feelings - will people like it? Is it out in the shops yet? That excitement and those nerves haven't gone away!

2.   What do you enjoy most about being a fulltime writer?
Having the time to fully commit to it. There's much more to being an author than writing books: to be able to go to schools and festivals and meeting readers is one of my favourite things to do. Also, let's not underestimate the pleasures of working at home, in your pyjamas, surrounded by dogs and tea and toast...

3.   What first drew you to writing historical fiction?
My own reading tastes, and my teaching background. In my late twenties I discovered Sarah Waters who writes the most brilliant, atmospheric historical fiction. As part of my A level teaching - I was still an English teacher until 2015 - I had to teach students how to write creatively in the style of a Victorian novel. By teaching myself along the way, I got the spark of an idea which became Frost Hollow Hall.

4.   Can you tell us about your latest book, The Tale of Truthwater Lake, and what inspired the story? How much of it is inspired by real events or people?
The story is a time-slip adventure set in the near future and in 1952. I was inspired, firstly, by a book called 'A Boy in the Water' by Tom Gregory, which is his account of swimming the English channel as an 11 year old boy. It's a true story and an incredible read.
Channel swimming became a real craze at this time, as did other outdoor pursuits. Gertrude Erderle, who my character Nellie idolises, was the first woman to swim the channel in 1926. Showing off your physical prowess was a Big Thing! The other swimmers mentioned in the story are figments of my imagination.
I've also been long fascinated by how whole villages were cleared to build reservoirs, and how, in dry summers, the ruins of these drowned villages can, rather spookily, emerge. Truthwater Lake is the result of trying to weave these inspirations together.

5.   Why did you decide to write this as a timeslip novel, bringing the past together with a near future?
Partly because it made sense to, in the context of a hot summer, a dried up reservoir, and a village emerging from the water. And partly because it's a reminder of the price we pay for progress. It's a very obvious example of how the world around us is constantly changing and impacting on the natural world as it does so.

6.   The past in the book is the 1950s, which is a fairly recent period. What stood out for you about this time and when you were researching it?
That this was an era with a foot in the past - horses still worked the land, cars were a luxury few could afford, refrigerators, antibiotics, television sets, weren't yet in widespread use, and rationing of some goods was still in place. And yet the world was very definitely looking to the future. After the war the population was booming. People needed new housing, and new gadgets to put in them. Cinema and music became even more popular, especially amongst younger generations.

7.   What might today's children find most surprising or peculiar about this period?
Probably that rationing was still in force, and that some homes, especially in the countryside, didn't have electricity or inside toilets.

8.   Why did you decide to explore the effects of climate change by glimpsing into a near future in this story?
I wanted to write a story that took my readers somewhere slightly different, so the choice of setting it in the future was partly to do with this. Also I've been thinking a lot about how quickly climate change is impacting our world. The changes I've witnessed in my lifetime have been huge, though I really hope our growing awareness of the problem puts us in a stronger position to adapt how we'll live into the future. Polly's world in 2032 is, I hope, a context that most readers will recognise and feel reasonably familiar with. The changes she faces are clear, but I hope the familiarity will help it feel a bit less alarming.

9.   The children in each setting - the past and near future - are facing challenges; flooding for a reservoir in the past, and high temperatures in the future due to climate change. How do you build up the atmosphere and tension in each of their stories?
It took quite a bit of planning and editing, I can tell you! The two stories needed to work independently, but also echo each other in some way. The link is represented by the door handle and the act of swimming, both of which are big symbols in both stories.

10.   What are you writing currently?  Will you continue to write historical fiction?
My next book takes its inspiration from Houdini. During his act he'd often challenge members of the audience to come onto the stage and handcuff him, yet would always break free. I wonder what would happen if, for once, he couldn't get out of the handcuffs? So yes, my next book is historical.   As for writing something non-historical one day, never say never!

11.   We often see pictures of your dogs - are they important writing companions for you? Can you tell us a bit about them?
My dogs are my constant companions, absolutely. They're here with me now, as I'm typing these answers! They're both Jack Russell terriers, though one's smooth coated and the other rough ( Jack Russells come in all shapes and sizes. Mine are the long-legged variety) The hairy one is Olive, named after the main character in Letters from the Lighthouse. She's six and hates other dogs but adores people. The smooth one is Bertie, who is 11 and very handsome. As a pup he slept on my lap while I finished writing Frost Hollow Hall.

12.   What does a favourite 'day off' from writing look like for you?
Having a lie-in ( I'm totally rubbish at getting up early!), walking my dogs, going to the seaside, visiting my mum and dad who live about 10 miles away. My husband is a brilliant cook, and like me, a lifelong vegetarian, so we'll often end the day with a big supper!
Emma Carroll introduces her earlier novel, The Week at World's End
"The Week at World's End is set in 1962, during a very tense few days known as the Cuban Missile Crisis, when the world teetered on the brink of nuclear war. My story deals with the very personal conflict facing two friends when they decide to help a runaway girl who claims someone is trying to poison her. The story was inspired by my parents who were teenagers at the time of the crisis.  
"It's a really intriguing moment in history where things could've gone so badly wrong. It's also a very good example of diplomacy in action: Robert Kennedy and his Russian counterpart talked their way out of the conflict. Because of American airbases on British soil, we would've been drawn into any war with Russia, so the situation was perilous for us, too.  The main surprise for me was how close we came to actual war. Some of the sources now made public would've been top secret at the time, and certainly make for chilling reading!"
Author's Titles