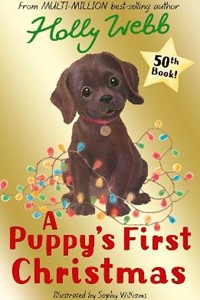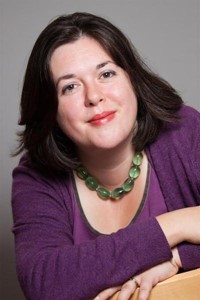 About Author
Author Holly Webb has just written the 50th book in the best-selling Animal Stories series, A Puppy's First Christmas, and also writes time-slip novels, magical stories and the Museum Kittens series.
Holly worked as an editor at Scholastic Children's Books before becoming a full time writer.  After creating a brief for a new Scholastic series, The Triplets, she decided to write the books herself.  That was the start of her writing career in 2003 and she has now written more than 130 books for children. Many of her books are aimed at younger readers and involve animals.  Sales of her Animal Stories books alone (published by Little Tiger Press) are now well over 1 million copies.  She has three children and lives in Berkshire.
Listen to our ReadingZone Podcast with Holly Webb
Interview
Celebrating Holly Webb's Animal Stories
Stripes Publishing
Holly Webb's stories about animals and pets have helped turn thousands of children around the world into readers. With A Puppy's First Christmas just published - her 50th Animal Stories book (Little Tiger Press) - we thought it was a good time to talk with the author about what brought her into writing about animals, and to look over a writing career that has inspired so many children to read.

Q&A with Holly Webb
1. We have to start with questions about the animals you write about. So, what were your favourite pets when growing up? Did you write stories about them as a child?
I was lucky enough to grow up with lots of pets - a beautiful tabby cat called Rosie - she features in later answers! - and two dogs, plus mice and gerbils that belonged just to me. And stick insects, but I have to admit I didn't love them as much as things with fur…
I did write about them, but actually, as a child I was much more keen on reading than writing - to the extent of being told off at school for reading too much!

2. What got you started as an author and what has been your proudest moment as an author?
I started writing while I was working at Scholastic Children's Books as an editor. It was accidental. I came up with an idea in an editorial meeting, for a book about triplet sisters. I wasn't supposed to write it, of course. But I named the girls, and then their pets, and their friends, and I couldn't give the idea up to someone else. I wrote most of the first book sitting on the floors of packed commuter trains between Reading and London. Looking back, I am actually really proud of me back then (18 years ago!) for taking that step.

3. How did you start writing about animals? Do you base your stories on your pets or animals you know?
It was my brilliant ex-colleague Jane Harris who first suggested writing an animal story - a winter story about a kitten. That became Lost in the Snow, the first in the Animal Stories series. In a way, it was based on Rosie, the cat I grew up with. She was a stray, and it was one of our family stories that my dad found her sitting on the chair in his office in London. I used to wonder what had happened to her before she found us, and I made up lots of lost kitten stories with my mum. Those stories became Lost in the Snow.
Not all of the 50 books are based on my own animals, but there are so many moments from years of loving cats and dogs in there. Currently I have three cats, Milly, Poppy and Star, and all three have given me at least one book plot…

4. What inspired your 50th animal story, A Puppy's First Christmas. Did you ever think you would get to 50 Animal Stories books?
I certainly never thought that there would be 50. When I first discussed Lost in the Snow with Jane, we thought maybe a puppy book next (that was Alfie All Alone), and perhaps a rabbit? And four seemed a good number if things were going well, so could I write a book about a duck…? But I've so loved writing about cats and dogs - and families.
A Puppy's First Christmas is a real family book - it's about dealing with an extended family at Christmas, and how sometimes Christmas can be dreamed up into something that's wonderful and very stressful at the same time. It's also about the relationship between a girl and her adored puppy, which is so brilliant to write about. I adored both the dogs I grew up with a child.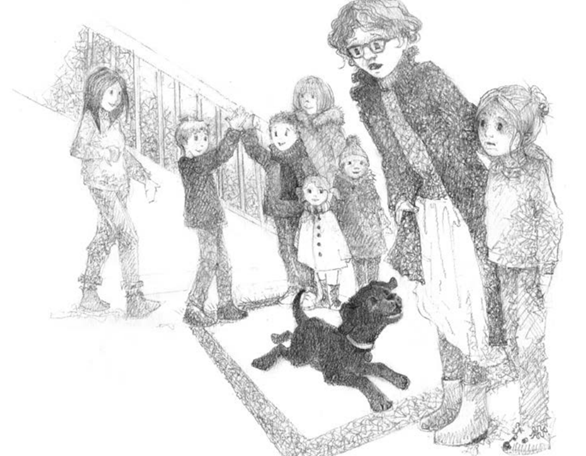 5. What is your writing process for these stories?
I discuss the plot ideas with the editorial team at Little Tiger, which is really helpful. Then I plan the story out, broken up into chapters. I find it really helpful to have a map of the story, even if I don't always follow it! I usually find lots of photos to look at while I'm writing as well.

6. As well as your Animals series, you write the Museum Kittens series and your time travel books. Do you write several stories at the same time, or prefer to write one at a time?
I usually write one first draft at a time, but I could be working on different stage of several books at once - that's really helpful if I'm stuck on a particular book, as I can work on something else until I'm unstuck.

7. When did the idea for Museum Kittens first come to you? How do you research these stories?
It came straight from an amazing visit to St Petersburg to meet Russian readers. I've been so lucky to visit both Russia and Poland over the last few years. I was told about the real cats who live in the basement of the Hermitage Museum, and a child at one of the events asked me if I would write about them - it seemed such a perfect story idea! I love museums - and then I discovered that the British Museum used to have resident cats too!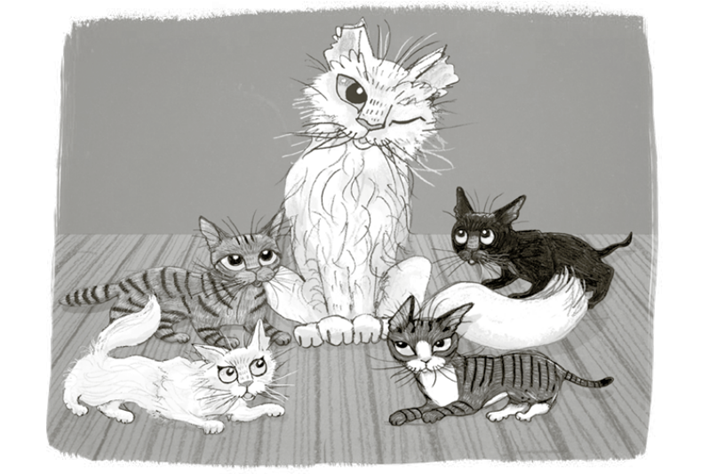 8. Why did you decide to step back in time with your wintery animal stories?
I've always loved timeslip stories. The first one I remember reading was A Traveller in Time by Alison Uttley. I was given it for Christmas aged about ten, and it completely hooked me. I also loved Thimbles, by David Wiseman. Also, it's much easier to have a really adventurous adventure if you set the book in the past…

9. Do these books need a lot of research? 
Yes, but I love that. Actually the problem is that I tend to go down loads of rabbit holes of research and end up wanting to cram in all sorts of details that don't really need to be there for the story at all. I think it's really interesting to consider different attitudes to animals - and children! - in the past.

10. Can you tell us about your latest time travel stories, Star and Sky?
Star is a tiger story - I was fascinated by the idea of tigers in the snow, they've always seemed such a hot weather creature to me. Then while I was researching, I read the amazing story of a real tiger called Zolushka (Cinderella) whose mother was shot by poachers. She was rescued, but lost the tip of her tail to frostbite. I combined her story with the story of another tiger, Vladik, who I'd seen on the news wandering through Vladivostok!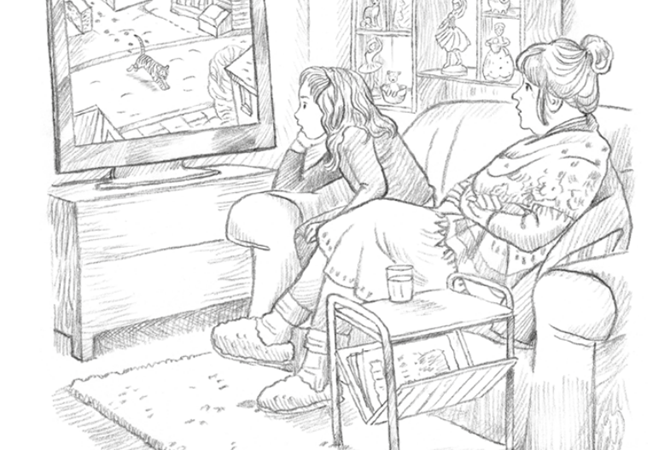 Sky is quite a different step for me, as I haven't written much about birds before. But owls are fascinating, and snowy owls are incredibly beautiful. I loved researching this one.

11. If you could travel back to one of the times you've written about, where would you go?
I would love to go back to the setting for Frost - a Frost Fair on the Thames in the 1600s.

12. You've written about lots of different cats and dogs, but are you secretly a Cat person or a Dog person?
There are three cats watching me at the moment (they think it's tea time, it isn't). I'm definitely a cat person. (But I really love dogs too!)

13. Do you ever get involved in campaigning for animals?
I've been lucky enough to do a few book events to raise money for animal shelters (and I would happily do more!) Also, if I've been working on a book about a particular animal, I tend to join the charity that's working with them.

14. How do you organise your writing day? What keeps you at your desk - snacks, the promise of break times or the pleasure of writing?
It's a mixture of all of those. A lot of coffee - which means a break for the pleasure of making the coffee. I also stop sneakily here and there to read as a reward if I've finished a chapter, for example. But I do love writing, and there are times when everything's working, and I don't stop at all. I usually write on and off for most of the day while my children are at school.

15. What are you writing currently?
The second draft of a new book about a girl who meets a seal while she's staying on her dad's barge on the Thames. It's called The Dawn Seal.
Author's Titles