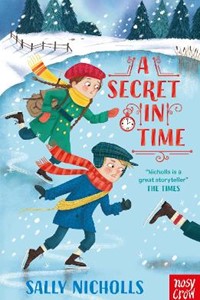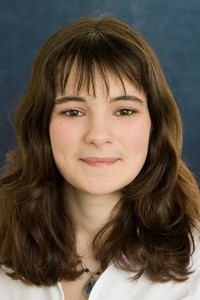 About Author
A Secret in Time is the latest book in Sally Nicholls's Adventures in Time series, which takes children back in time through a magical mirror. As a child, Sally Nicholls spent most of her time trying to make real life as much like a book as possible.  After school, she did a degree in Philosophy and Literature at Warwick, followed by a masters in Writing for Young People at Bath Spa. It was here that she wrote her first novel, Ways to Live Forever, which won the Waterstone's Book Prize in 2008. Since then, her novels have also been shortlisted for the Guardian Children's Fiction Prize and the Costa Children's Book Award.  Sally lives in Liverpool with her husband and two sons, writing stories and trying to believe her luck.
Interview
A Secret in Time (The Time Seekers) (Nosy Crow Books)
October 2021
Sally Nicholls's brilliant time-travel series sees siblings Ruby and Alex travel back in time through a magical mirror to solve problems faced by their ancestors. Their journeys have taken them to the Victorian times, the Edwardian period and even the French Revolution, but their latest adventure, A Secret in Time, takes them to 1947 and a wintery world where the children must help to right a wrong done to one of their forebears. 
In this Q&A, Sally Nicholls tells us what inspired the series, why she would love to visit the Victorian era, her settings and more about writing A Secret in Time.
Q&A with Sally Nicholls
 1. What do you enjoy about writing The Time-Seekers series?
I wrote A Chase in Time after I'd finished writing the first draft of Things a Bright Girl Can Do, a huge, emotional, messy novel about police brutality, first love, PTSD and women's rights. It was an absolute joy to dive straight into a novel in which everyone was basically happy and sane, and the worst thing that happened to Alex and Ruby was a car chase. I wrote the first draft in two months, and barely changed anything on the edits.

2. Which of the eras that you've written about so far would you visit if you could?
I'd love to experience a Victorian Christmas - not just for the food, but the charades and the ice-skating and the general chaos. I think the Victorian Pilgrims would be a lot of fun to spend time with.

3. Do you have a house or town in mind for the setting for these books?
Yes, a couple, actually. A house I stayed overnight in once and a Georgian Parsonage where we got married. (Well, we had our reception in the campsite next door.) Historical novels either seem to focus on wealthy people or working-class characters - I literally remember primary school history social history dividing Victorian Britain into 'rich people' and 'poor people'. I wanted to write about life for a middle-class family, even if Applecott House would now be considered a very nice place to live indeed.
There's also something of my Auntie Jean's house in there - her house wasn't much like Applecott House (it was a townhouse in Somerset), but there was a coach house at the back, and servants' stairs, and a green baize door, and a long garden. We used to go and stay for a week every summer, and getting the long train from our very ordinary house in Stockton-on-Tees felt like travelling into a novel.

4. Can you tell us a little about your latest adventure, A Secret in Time?
A Secret in Time is set in the Great Winter of 1947, a time of great economic hardship for the UK. You were supposed to turn your electricity off for several hours every day and use candlelight, there were fuel shortages and more severe rationing than during the war. There's an icy clifftop rescue, a highwayman's riddle, and maybe even some treasure …

5. Why did you choose to set this adventure in 1947?
The Great Winter of 1947 is such a great bit of history, and it's not something we really teach children about. I'm also really interested in endings and transitions and what-comes-afters. Some of my favourite children's books are set just after the war and explore what happens next. There's a lot of The Minnow on the Say in this book, which is set in the fifties.

6. Where did you go to research this period?
I read a lot of novels set in this period! A Episode of Sparrows by Rumer Godden which I loved. Autumn Term by Antonia Forest. Grass in Picadilly by Noel Streatfeild, which was packed with historical detail but horrifically anti-semitic, which was a bit of a shock. I also read some non-fiction texts about the period. And talked to my mum, who was born in 1947. The anecdote about playing 'queueing' instead of 'shopping' was hers.

7. Was it harder to write about a more recent world that sounds a lot less appealing than going further back in time?
No, not really. One of the things that writing these books really brought home to me was how close together some of these time periods are. Grandfather in 1947 is baby Teddy in 1872. And Aunt Joanna, who is still alive now, was born in 1947. A lot of the slang is the same - the children still say "I say!" although they also now say "super" and "putrid". It's the same world.
One of the best bits of advice I've read about historical fiction was the advice given to writers on Quantum Leap, which was always to remember when historical characters were born, and what social changes they'd lived through.
And of course highwaymen and treasure and riddles always bring a lot of fun. And Ruby and Alex are just as delighted and horrified by the past as they always are, which brings a lot of lightness.

8. Ruby has a few unkind things to say about how the children in 1947 dress and eat; how do you think most modern children would cope in the post-war period?
I think children are children - children in 1947 didn't much enjoy sweet rationing or fathers away in the army or icy bedrooms either! They would probably find the lack of computers and television horribly boring. But I think modern children would love the freedom that 1940s children had. I've been reading Milly Molly Mandy to my son, and he's amazed at all the things Milly Molly Mandy is allowed to do on her own.


9. Where do you plan to take Ruby and Alex next?
If there are more books, I'd love to write a smuggling story - there was a lot of smuggling in Suffolk - and I'd love Alex and Ruby to end up below stairs. So far they've always lived with the family, I'd really enjoy making them do the washing up and carry coal and get up at 5am to light the fires.

10. When and where do you prefer to write? What are you writing currently?
I love writing in bed, but at 38 my body is beginning to protest, so I've recently moved into a little attic office at the top of the house, which I share with my husband.
I'm currently writing another YA novel - this one is set in 1896 and is about three girls who were best friends at boarding school and are now out in the world. They write each other long, gossipy letters about all their love affairs and shenanigans. I've always wanted to write an epistolary novel, and this one is basically the late-Victorian equivalent of the group chat you don't want your mum to read.
Author's Titles