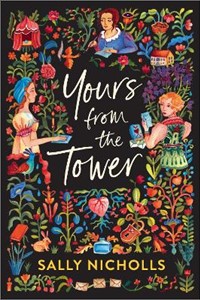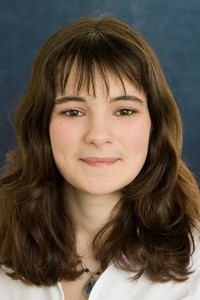 About Author
Sally Nicholls grew up in Stockton-on-Tees, and after school did a degree in Philosophy and Literature at Warwick and then travelled the world, working for a period at a Red Cross hospital in Japan, before undertaking a masters in Writing for Young People at Bath Spa. It was here that she wrote her first novel, Ways to Live Forever, which won the Waterstone's Book Prize, and she has been shortlisted for the Guardian Children's Fiction Prize, the Costa Children's Book Award, and the Carnegie Medal, twice. She lives in Liverpool with her husband and two sons.
Interview
Yours from the Tower  (Andersen Press)
September 2023
Sally Nicholls's latest historical fiction novel takes us back to 1896 and a time when women's lives and aspirations were severely restricted. Told through letters, Yours from the Tower follows three young women and their very different lives after they leave school, as they each try to forge a path towards a future of contentment; no easy task with the constraints they face.
In this Q&A, Sally Nicholls tells us about the challenges of writing an epistolary novel, what draws her to writing stories set in this historical era, how she researches her novels, and her historical fiction recommendations.
Read a Chapter from Yours from the Tower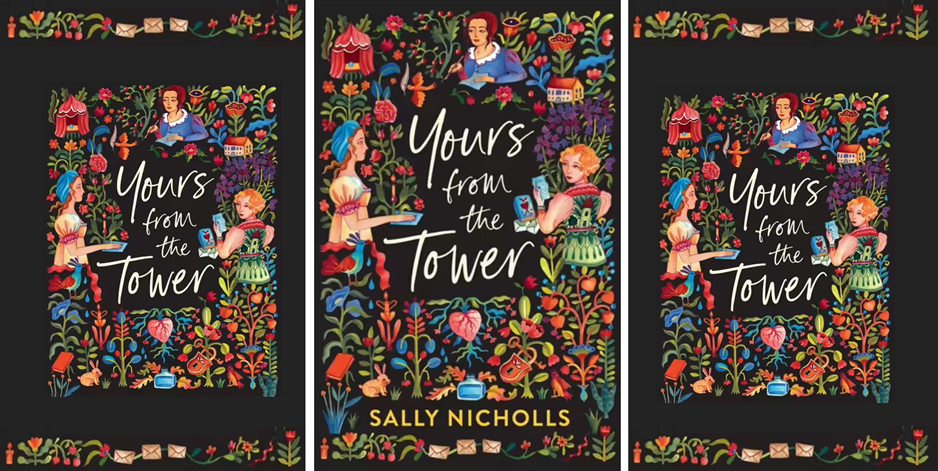 "Girls in 1897 were still as ambitious, as political, as frustrated as modern teenagers are now."
Q&A with Sally Nicholls
1.   What have been your stand-out moments in your writing career to date?
My two most successful books are probably Ways to Live Forever and Things a Bright Girl Can Do.  I have several stand-out moments from my 15 years in the business, including walking around the set of the Ways to Live Forever film, winning the Waterstones prize, reading The Button Book to my baby and seeing how much he loved it, and Things a Bright Girl Can Do being shortlisted for a Carnegie medal. None of them top the actual best moment though, which was the day my agent rang me up to tell me a publisher had made a very modest offer for Ways to Live Forever, and I was going to be a published author.

2.   Can you tell us a little about your new book, Yours from the Tower? Why did you choose this title?
'Yours From the Tower' is an epistolary novel about three teenage girls, who left boarding school in 1896 and went home to three very different lives. One is doing the London Season, one working in an orphanage and the third is stuck working as an unpaid companion to her grandmother. The book is about their friendship, their romances, and their messy Victorian teenage dramas.
Letters are of course important to the story, as are fairy-tales, and a big theme is how constrained the girls are by the expectations of late-Victorian society. Yours From the Tower is a quote from the book which references all three of these things - I was rather pleased with it!

3.   What draws you to writing historical fiction, and what drew you to this period? What did you need to research in order to write this book?
I love this period in history, the time when, as CS Lewis says, "Mr. Sherlock Holmes was still living in Baker Street and the Bastables were looking for treasure in the Lewisham Road." It's a time of great hope and scientific excitement - something that's reflected in novels like The Lost World, 2001 Leagues Under the Sea and The War of the Worlds.
Young people like the characters in this book are more than ready for a world where women can be educated and enter professions - but society hasn't yet quite caught up with those expectations. That makes it an interesting period to write about. It's a historical era I love to read about, which is why I come back to it again and again.
I already knew quite a lot about this general era, thanks to research for previous novels. But I did do some research specifically around The Victorian Season, and around Victorian orphanages. And I spent a lot of time trying to work out how long it would take a letter to get to India and things like that.

4.   Why did you want to write a novel through your characters' letters? What were the challenges in writing an epistolary novel, and what perhaps came more easily than you had expected?
I've wanted to write an epistolary novel for years! I love them. I love the artistry inherent in piecing together a story from all sorts of bits and pieces of letters, telegrams and newspaper articles. I love all the different perspectives on the same story.
Writing the individual letters was very easy. Piecing them all together wasn't! All the different characters have stories that develop at different paces, but of course they still need to reply to their friends, even if not much is happening to them...

5.   Why did you decide to have three female friends at the heart of the novel, and can you tell us a little about them? What was it like revealing their characters through their letters?
A friend suggested I write about 'messy Victorian teenagers' and I thought that sounded a lot of fun. Two would have been too few, four too complicated... three is a good number. (It's a very fairy tale number too.)
I'm used to writing in the first person, so that part felt very natural. Polly is probably the closest to my own character. She's optimistic, ambitious, enthusiastic; basically happy. She likes to think of herself as very sensible, but she's quite young for her age really.
Tirzah was the easiest to write. She's very dramatic, very emotional, very extrovert. Makes a lot of bad decisions, for very understandable reasons. Tirzah is a big part of why the friends are so close, because she needs them so much. I think without her, Polly and Sophia would have written each other affectionate letters every couple of months, and eventually dropped out of each others' orbits.
Sophia was the hardest character to write. She's more restrained, more private, more mature. The world is much more real to her, because she is being forced to make serious adult decisions, which will affect her whole family for the rest of their lives. But she also has a sense of humour and enough eccentricity that you can see why Polly and Tirzah are her friends.

6.   Why did you also include letters from some of the other characters?
Oh, that's the best part of an epistolary novel! You need to see how other people see the main characters - which might not be how you expect. It was also fun to let the love interests speak for themselves, which felt necessary in what is, after all, a romantic novel.

7.   You show the characters in very different situations - as a companion, a debutante and working in an orphanage. Why did you choose these settings and situations?
I wanted to show some of the range of options open to middle-class girls.  It's a book about what being a young woman was like in late Victorian society, and although options for women were opening up, they were still very limited.

8.   Where did you go to find out about women's lives at that time? What shocked you the most?
I read a lot of books written and set during this period, so I already had a good sense of what life was like for these girls. The most shocking book I read was EM Delafield's 'Consequences', about a young woman who doesn't find a husband in two Seasons, and the consequences of that. Delafield's picture of what life was like for an upper-class girl with no money and education - both Alex, the main character, and her sister, who marries a poor man and is then widowed - was bleak.
This type of character appears a lot in fiction - examples include Emily in The Making of a Marchionese, Jane in Jane Eyre and Lolly in Lolly Willowes. However, they are usually capable, intelligent women, making the best of a bad situation. Alex is not capable or practical in the slightest, and her desperation was painful to read.

9.   What would you like today's teenagers to take from your characters' experiences?
What life was like for girls over a hundred years ago. How far we've come in a relatively short time. And that people don't change - girls in 1897 were still as ambitious, as political, as frustrated as modern teenagers are now.

10.   What are your favourite historical fiction novels - are there any from this period you could also recommend if readers want to explore further?
There's a lot of 'Daddy Long Legs' and its sequel 'Dear Enemy' in 'Yours From the Tower', although some of Sallie's attitudes towards the children in her orphanage are horrifying to a modern reader. Novels like 'Little Women' and 'Anne of Green Gables' were a huge influence too. 'A Vicarage Family', Noel Stretfeild's autobiography, was a very useful research text, as was the slightly later 'Hostages to Fortune' by Elizabeth Cambridge. For modern historical YA, I love Hilary McKay's 'The Swallows' War' and Elizabeth Wein's 'Code Name Verity'.
Author's Titles