Longlist for Branford Boase Award 2022 announced
Posted on Wednesday, January 26, 2022
Category: Book Awards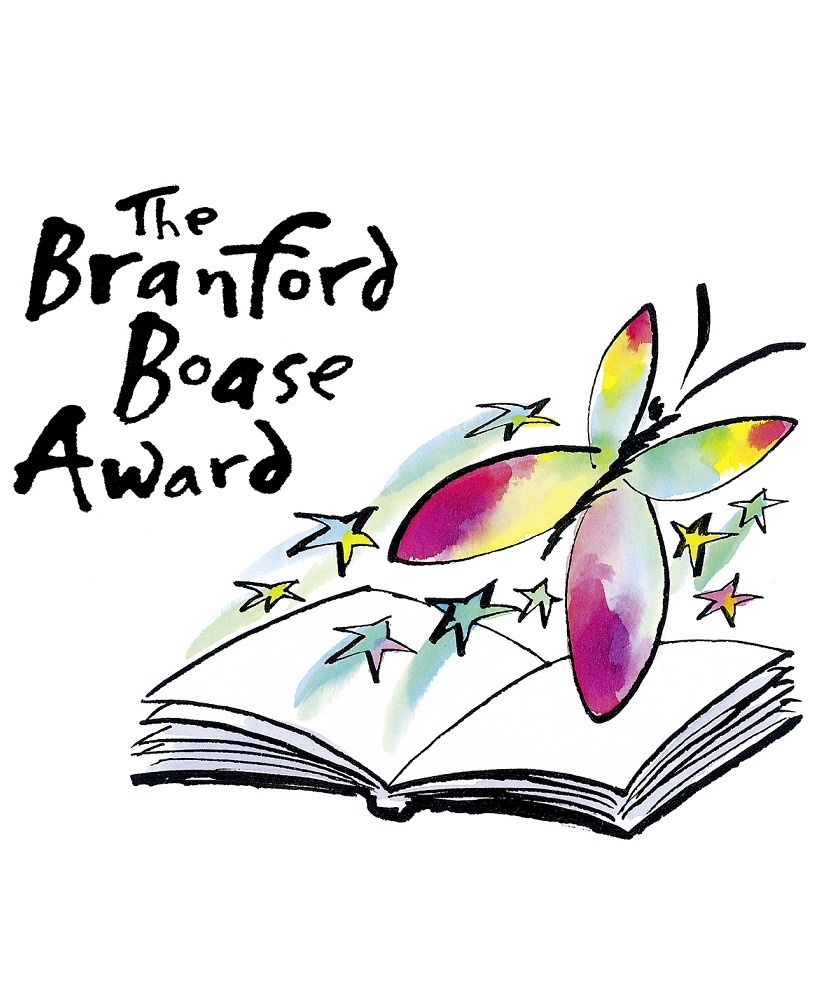 The longlist for the 2022 Branford Boase Award, which is given to an outstanding debut novel for children, has been announced.
The award also honours the editor of the winning title and highlights the importance of the editor in nurturing new talent.  The shortlist will be announced on Thursday 28 April 2022 and the winner will be announced on 14 July 2022 at an award ceremony in London.
The Henrietta Branford Writing Competition, the annual competition for young people which runs in conjunction with the Branford Boase Award, will open on Monday 7 February 2022.
This year a record number of books were submitted: 69 in total, from 30 publishers. These include own voice novels Rapids by Anna Bowles and The Amazing Edie Eckhart by Rosie Jones; Maggie Blue and the Dark World by Anna Goodall and The Boy who Made Everyone Laugh by Helen Rutter, both shortlisted for the Costa Children's Book Award; and Femi Fadugba's time-travel thriller The Upper World, which is currently in the works at Netflix.  Independent publishers Guppy Books, Hope Road and Zuntold are represented for the first time on the shortlist.
Amongst editors in the running are Fiona Kennedy, who won the inaugural prize in 2001 and is now up for a third award; Bella Pearson, also a two times winner though sharing the honours both times previously with David Fickling; and Usborne's Rebeca Hill and Becky Walker who have both been shortlisted three times in the last four years, winning in 2018.
The 2021 Branford Boase Award longlist in full:
Ace of Spades by Faridah Àbíké-ÍyÍmídé, edited by Becky Walker (Usborne)
Skin of the Sea by Natasha Bowen, edited by Carmen McCullough and Tricia Lin (Penguin)
Rapids by Anna Bowles, edited by Elaine Bousfield (Zuntold)
Love is for Losers by Wibke Bruegemann, edited by Rachel Petty (Macmillan)
Freddy vs School by Neill Cameron, edited by Anthony Hinton (David Fickling Books)
Danny Chung Does Not Do Maths by Maisie Chan, edited by Georgia Murray (Piccadilly Press)
The Girl Who … by Andreina Cordani, edited by Olivia Hutchings (Atom)
Me, My Dad, and the End of the Rainbow by Benjamin Dean, edited by Lucy Rogers (Simon and Schuster)
The Upper World by Femi Fadugba, edited by Emma Jones, Stephanie Stein & Asmaa Isse (Penguin)
The Book of Stolen Dreams by David Farr, edited by Rebecca Hill (Usborne)
29 Locks by Nicola Garrard, edited by Joan Deitch (Hope Road)
Maggie Blue and the Dark World by Anna Goodall, edited by Bella Pearson (Guppy Books)
Circus Maximus Race to the Death by Annalise Gray, edited by Fiona Kennedy (Zephyr)
Emmy Levels Up by Helen Harvey edited by Clare Whitson (OUP)
The Amazing Edie Eckhart by Rosie Jones, edited by Polly Lyall Grant (Hodder Children's Books), illus by Natalie Smillie
The Hatmakers by Tamzin Merchant, edited by Natalie Doherty (Puffin)
Grow by Luke Palmer, edited by Penny Thomas (Firefly Press)
The Valley of Lost Secrets by Lesley Parr, edited by Zöe Griffiths (Bloomsbury)
The Peculiar Tale of the Tentacle Boy by Richard Pickard, edited by Kesia Lupo (Chicken House)
Digger and Me by Ros Roberts, edited by Ella Whiddett (Little Tiger)
The Boy who Made Everyone Laugh by Helen Rutter, edited by Lauren Fortune (Scholastic)
Grimwood by Nadia Shireen, edited by Ali Dougal (Simon and Schuster)
Something I Said by Ben Bailey Smith, edited by Ellen Holgate (Bloomsbury)
The Ice Whisperers by Helenka Stachera, edited by Emma Jones (Puffin)
The Lightning Catcher by Clare Weze, edited by Lucy Mackay-Sim (Bloomsbury)
This year the judges are Struan Murray, author and winner of the 2021 Branford Boase Award; critic Imogen Russell Williams; Farrah Serroukh, research and development director CLPE; and Sonia Thompson, head teacher at St Matthew's C.E. Primary School, Birmingham. The judging panel will be chaired by Julia Eccleshare, children's director of the Hay Festival.
Julia Eccleshare says, "We are thrilled to announce record numbers of entries for the 2022 Branford Boase Award and excited that our longlist reflects the current dynamic state of publishing for children in the UK. The pace of change in children's books since the creation of the Branford Boase Award has been phenomenal and once again, we find debut authors covering new territory, encouraged and supported by their editors." 
The award was set up in memory of award-winning author Henrietta Branford and her editor Wendy Boase, one of the founders of Walker Books, and is sponsored by Walker Books.  The award has a notable record in picking out the most talented authors at the start of their career. Past winners and shortlisted authors have included Siobhan Dowd, Meg Rosoff, Mal Peet, Frank Cottrell Boyce and Patrick Ness as well as Frances Hardinge, M G Leonard and Philip Reeve.